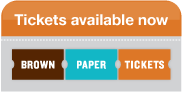 November 7 - 30, 2014
Created by Michael Sommers
Composed by Michael Koerner

The Juniper Tree is a retelling of the Brothers Grimm classic. It's the story of a boy whose mother died soon after he was born and was buried beneath the juniper tree, the tree under which she had wished for her son. The father remarries and the evil stepmother beheads the boy, cooks him into a stew and serves him to his father. As any good fairytale, this has it all — evil, fright, singing birds, magic, and in the end, justice and resurrection. Told with puppets, actors and a live band, the dark elements of the story are contrasted by moments of beauty and humor that in the end celebrate the renewal and power of love.
Recommended for ages 8 and up.
Performance Schedule
Thursday, August 6, 7:30pm
Friday, August 7, 7:30pm
Saturday, August 8, 4pm
Saturday, August 8, 7:30pm
Sunday, August 9, 4 pm
Tickets
$25 — General Admission ($20 through July 15!)
$22 — Senior (65+) ($20 through July 15!)
$15 — Students
Pay-as-able option always available.
Reservations or pre-purchase strongly recommended.